Garage Door Bottom Rubber Sealer and Retainers Retail Pricing and Installed Pricing Available.
One Clear Choice Typically Carries Standard "T" Chanel Bottom Rubber Sealer In Stock On Trucks Because It is The Most Common. All Other Types Must Be Pre-Sold To Insure We Have What You need On The Truck
Garage Door Weather Stripping DIY Pricing
Garage Door Weather Stripping Installed Pricing
250.00 OFF

ALL GARAGE DOOR PRICING POSTED BELOW.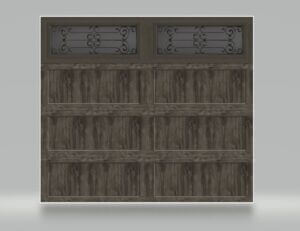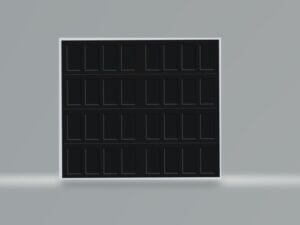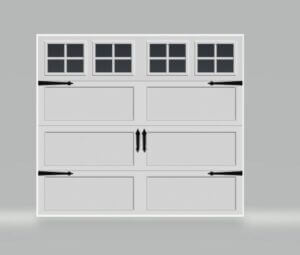 Take Out The Middle Man And Go Directly To The Garage Door Professional.
We Install All Of The Doors We Sell.

We Know More About Garage Doors Than The People You Will Typically Find On The Sales Floor At Do It Yourself Stores.

We Are Backed By The Industry Leader, But NOT All Of The Companies That Are Sub-Contracted By The Box Stores Are Backed By The Manufacturer.

Because We Are The Pro's We Can Insure That The Garage Door Is Ordered Correctly.

We Are Faster. With Us You Call. We Measure. We Order. We Deliver. We Install. Usually Up To Two Weeks Faster Than When You Go Through A Third Party Sub Contracting The Labor Out For The Garage Door Installation.

We Handle Our Warranties Directly. Box Stores Are Reputable But They Rely On The Sub-Contracted Labor to Provide Service In Warranty Situations Which Could Be Frustrating vs. Going Directly To The Installing Company That Knows How To Fix The Problem First Hand.
     When It Comes To Garage Door Installation and Going To A D.I.Y. Store You will Save Money, Time, And Frustration By Finding A Garage Door Professional Yourself!
We have A Low Price Guarantee. We Are Clopay Master Authorized Dealers. We are Backed By The Trust Dale Guarantee, Google Verified, and Five Star Rated Guarantees. Our Employees Are Background Checked MULTIPLE times. Our Showrooms Are Garage Door Showrooms Vs. An Eight Foot Section In An Aisle. The Phone Representative You Speak With Knows The Products You Are Looking For. They Do NOT Work In Gardening or Paint. They Are Garage Door Professionals!
ONE CLEAR CHOICE GARAGE DOORS IS A MASTER AUTHORIZED DEALER. THE INSTALLERS CLOPAY TRUST.
ONE CLEAR CHOICE GARAGE DOORS: ATLANTA,GEORGIA
SIX SHOWROOMS. CREDIBILITY YOU CAN TRUST FROM A GARAGE DOOR COMPANY IN YOUR NEIGHBORHOOD.