Contact One Clear Choice To Schedule An Appointment or Receive a Free Estimate Today!
You can contact One Clear Choice Garage doors 24/7 by calling the phone number below. We have Knowledgeable staff available to help you. With just a few questions we can help diagnose your concerns. Sometimes we Even can help you fix the problem over the Phone. If we can NOT then you can schedule an appointment with a highly qualified garage door technician and get your problem fixed today!
by Phone (678) 490 – 8899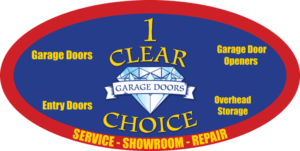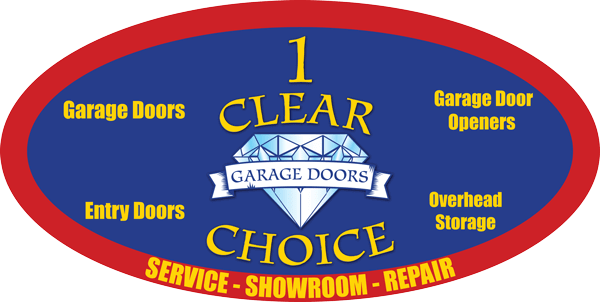 YOUR ONE CLEAR CHOICE FOR GARAGE DOORS!
PRICING AVAILABLE
Visit our Garage Door showroom: 1017 Mansell Rd, Roswell, GA 30076

WE HAVE TWO GARAGE DOOR SHOWROOMS IN GEORGIA. ouR SHOWROOMS ARE FILLED WITH HIGH QUALITY FULL SIZE DOORS SO YOU CAN GET A BETTER IDEA OF THE CONSTRUCTION AND MATERIALS USED.
TECHNICIANS ARE DISPATCHED LOCALLY. IF YOU ARE NOT IN ONE CLEAR CHOICES IMMEDIATE SERVICE AREA OR LISTED BELOW WE STILL WOULD LOVE TO HEAR FROM YOU. ONE CLEAR CHOICE SHOWROOMS ARE DESTINATION LOCATIONS FOR ANYONE THAT IS SHOPPING FOR A GARAGE DOOR OR GARAGE DOOR OPENER. WE ALSO INSTALL ENTRY DOORS, AND BUILD CARPORTS.
Add Your Heading Text Here
GARAGE DOOR SERVICE NEAR ME? 
WHAT ARE YOU LOOKING FOR IN A GARAGE DOOR COMPANY?
WE HAVE DEVELOPED A REPUTATION OF HONEST VALUE FOCUSED WORK THAT IS AFFORDABLE.

WE POST OUR PRICING ONLINE. UNLIKE OUR COMPETITION.

WE ARE BACKED BY THE INDUSTRY LEADERS FOR GARAGE DOORS CLOPAY GARAGE DOORS. WE ARE THE ONLY CLOPAY MASTER AUTHORIZED DEALER WITH TWO SHOWROOMS IN GEORGIA TO HELP YOU DECIDE WHAT GARAGE DOOR IS BEST FOR YOU.

WE ARE BACKED BY THE INDUSTRY LEADERS FOR GARAGE DOOR OPENERS. CHAMBERLAIN- LIFTMASTER. WE ARE THE ONLY CHAMBERLAIN LIFTMASTER PROVANTAGE DEALER THAT HAS TWO SHOWROOMS OPEN TO THE PUBLIC. OUR NEW KENNESAW LOCATION FEATURES SIX OF  THE MOST CURRENT OPENERS SIDE BY SIDE. THE SIDE MOUNTED RESIDENTIAL JACK SHAFT RJO 8500W, 8550W, WLED, 8365 CHAIN DRIVE, AND EVEN A BOX STORE OPENER.

WE HAVE THOUSANDS OF REVIEWS

WE HAVE LOW PRICE GUARANTEES THAT PAY YOU! IN WRITING!

WE HAVE MANUFACTURER BACKED WARRANTIES NOT AVAILABLE THROUGH ANY ONE ELSE AND NOT OFFERED BY ANYONE ELSE.

AS A MASTER AUTHORIZED DEALER THROUGH CLOPAY WE CAN PROUDLY OFF THE GOLD BAR PACKAGE ONLY AVAILABLE TO MASTER AUTHORIZED DEALERS. LIFETIME SPRINGS, LIFETIME ROLLERS, AND LIFETIME HINGES ( ALL OF THE MOST COMMONLY REPLACED PARTS!)

AS A LiftMaster PRO-VANTAGE DEALER STATUS WE OFFER AN EXCLUSIVE "PROVANTAGE" WARRANTY. THIS IS A FIVE YEAR NO QUESTIONS ASKED WARRANTY ON ANY OPENER WE INSTALL ALL THE WAY UP TO THE COMPLETE ONE TIME REPLACEMENT OF THE HEAD UNIT. THIS EVEN COVERS LIGHTNING STRIKES! NO ONE DOES THIS!


WE ARE LOCAL AND WE ARE ALSO IN MULTIPLE CITIES.  I AM CHRIS CHAPMAN I AM THE OWNER OF ONE CLEAR CHOICE. I GREW UP HERE, WENT IN THE MARINES, FOUND MY OPPORTUNITY IN COLORADO TO START A COMPANY. ONE CLEAR CHOICE SUCCESS IN DENVER HAS ALLOWED ME TO COME HOME AND OFFER ATLANTA WHAT MADE US SO SUCCESSFUL IN DENVER. HONEST VALUE FOCUSED WORK THAT IS AFFORDABLE.

NOT ALL GARAGE DOOR COMPANIES ARE THE SAME. YOU WILL NOT FIND A COMPANY THAT POST PRICING. WE HAVE BEEN DOING IT FOR YEARS. WE SET THE BAR. WE ARE THE LEADERS. WE GIVE A LEVEL OF CUSTOMER SERVICE THAT YOU WILL NOT FIND ANYWHERE ELSE AND OUR EMPLOYEES ARE KNOWLEDGEABLE. UNLIKE MOST COMPANIES THAT HAVE TURN OVER. WE DON'T. THAT'S WHAT MAKES US DIFFERENT.
GARAGE DOORS BREAK WE FIX THEM.
FASTER* CHEAPER* BETTER