Common Garage Door Repair: Installed Pricing Click Below
Garage door repair companies can be hard to find. Torsion Springs are one of the Most Common Repairs. There are 2 types of springs: Torsion and Extension. The springs on average last about 7-9 years. Spring replacement regular prices start at $245 – this includes tax and standard installation. You can find more information, special offers and all spring prices here.
---
Garage Door Cable Replacement Pricing

Garage door Drum Replacement Pricing
Garage door cables can break, get tangles, snapped or come off track. When replacing a cable our skilled technicians also check other parts to determine the reason for the cable breaking. When A Cable Goes Bad It Can Cause Damage To The Drum. A Bad Torsion Drum Can Also Cause A Torsion Cable To Begin Fraying So Typically, it Is A Good Idea To Change Out The Cables And Drums Together.  Regular price of cable replacement is LESS THAN $225 – includes tax and standard installation. The cost break down included $75 for set of 2 cables and $150 for labor.
---
There are several reasons why a garage door can come off its tracks from running into the door with your car to broken cables. If your door is off track give us a call. Door off track is extremely dangerous!
There are several stages of door off track. Mostly Doors Come off Track Because They Have Not Been Serviced and Small Problems Go Un-Noticed. Doors Do NOT Just Fall For Mysterious Reasons Unknown and Beyond Our Understanding. Garage Doors Fail Because They Have Wearable Parts. Although Other Factors May Contribute To Garage Door Failure, Usually If A Garage Door Fails The Reason Can Be Found As A Result Of Failure in One or More Of The Three Most Important Parts End bearing Plates, Springs, and Rollers.
Preventative Maintenance Can Help You Avoid this Repair. Most Common Reason For Vehicular Contact With A Garage Door Is Also Failure to Inspect and Service Garage Doors and Garage Door Openers.
---
One Of the Most Common Reasons that  Cause Garage Doors To Fail Is Rollers. Frequently They are the First Thing To Go Bad and Are Usually Only Discovered By Technicians That Know What To Look For, or When Replacing Broken Springs. The Other Way they Get Discovered Is When Some One Runs Into The Garage Door With Their Car Or If the Door Has Fallen Off Track. Most Builders Will Put In the Cheapest Rollers. Utility Rollers Require Maintenance and Change Out In Under Two Years Is Not Uncommon.
---
NOT ONLY Do We Have Installed Pricing Right Here On Our Website. We Are Usually less Expensive and We Have Relationships With The Manufacturer That Is Beneficial To You.
     All Garage Door Companies Are NOT The Same. You Are Inviting Strangers Into Your Home. Everyone Has To Start Somewhere But If You Want To Insure That You Are Getting A Quality Installation, By A Reputable Company You really should Find Companies That Are Backed By Someone Other Than The Traditional Pay To Play
Sites. Although We Have a Presence On The typical Sites. Angie's List, BBB, HOme Advisor Etc. Our Relationships With The Manufacturers Is Credibility That You Can Trust. When LiftMaster Has a Problem, They  Call Us! They Trust Us So YOu Can Trust Us Too. We Are One Of Three ProVantage Dealers In Atlanta. This Relationship Will Help You Make An Educated Clear Choice When Deciding On Who You Should Pick For Your Opener Install. Who is In Your Garage?
---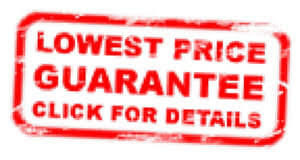 ---
Door Panels Installed Pricing- Contact Us For Availability And Pricing
We Can Replace Sections As Long As They Still Make Them. Unfortunately We Can Not Tell What Kind Of Section You Need Without Coming out to look. Section install labor is 150.00 plus the cost of the section.
---
by Phone (678) 490 – 8899
One Clear Choice Garage doors 1017 Mansell Rd, Roswell Ga, 30076
google ads customers please call 678-590-5680
YOUR ONE CLEAR CHOICE FOR GARAGE DOORS!
---
---