Emergency Garage Door Repair Pricing
Broken Spring Replacement Pricing
Door Will Not Go Up Or Down
---
Emergency Garage Door Repairs
There can be many reasons for an emergency garage door repair. Garage doors Don't Break when you have some where to go, But instead Garage doors Break and you find out when you are leaving.
We offer garage door emergency services 24/7. Our staff is always on call to assist you.
For Immediate Assistance Call (678) 490-8899
Top Emergency Garage Door Repairs
Here are some of the top emergency door repair situations our technicians see:
---
    We Are The Only Company To Post Pricing For Doors That Have Come Off The Track. There Are Several Stages and Reasons For A Garage Door To Bind Up. Do Not Try To Fix It Your Self. If We Can Get The Door Back On Track and Fixed In The Lower Stages Then It Will Be A Less Expensive Solution.
---
Non-emergency things you can check for:
Dead Batteries
Safety Eye Sensors out of alignment or dirty – door won't close properly, overhead light flashing?
Emergency Release disengaged – door won't open
Our technicians are able to troubleshoot your door problems, provide a solution and fix the problem, right on the spot*.
*Our technicians carry a large inventory of parts in the trucks. However, parts for a few custom/special order doors may be non-standard and would need to be ordered.
Emergency Service Fee is $75. This is in addition to any cost of repairs/parts that may be required.
Contact One Clear Choice To Schedule An Appointment or Receive a Free Estimate Today!
You can contact One Clear Choice Garage doors 24/7 by calling the phone number below. We have Knowledgeable staff available to help you. With just a few questions we can help diagnose your concerns. Sometimes we Even can help you fix the problem over the Phone. If we can NOT then you can schedule an appointment with a highly qualified garage door technician and get your problem fixed today!
by Phone (678) 490 – 8899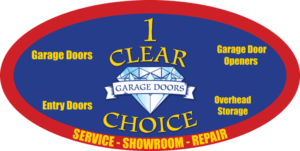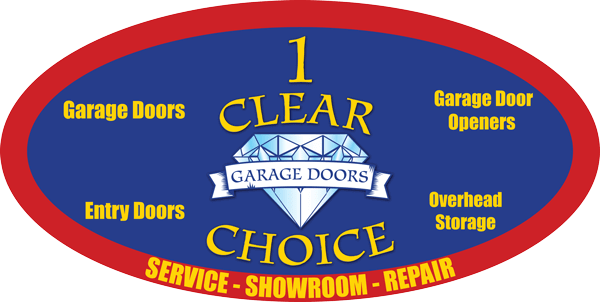 YOUR ONE CLEAR CHOICE FOR GARAGE DOORS!
PRICING AVAILABLE
Visit our Garage Door showroom: 1017 Mansell Rd, Roswell, GA 30076