Garage Door Service, Repair And Replacement In Paulding County
Garage Door, Entry Doors, And Garage Door Opener Showroom Less Than 20 Miles From Dallas, Ga. Garage Door Service, Repair And Installation Technicians Dispatched Locally For Garage Door Problems In Paulding, County.
Garage Door Showroom Roswell, Ga.
Garage Door Showroom Kennesaw, Ga.
Garage Door Company in Paulding County, Ga. FREQUENTY ASKED QUESTIONS. HOW TO PICK A GARAGE DOOR COMPANY IN PAULDING COUNTY.
     Finding A Good Garage Door Company In Paulding County Can Be A Little Frustrating. Anyone That Has Gone To Google And Typed In " Garage Door Service Near Me" Or " New Garage Door Installations In Dallas, Ga. " or "Broken Spring Repair Paulding County" Knows That The Choices Are Endless.
    The Problem Comes When You Start To Call The Garage Door Companies Listed. You Get Cell Phones, Answering Services, People Saying "Hello" When They Answer The Phone.
    
     Is This What A Good Garage Door Company Should Look Like? NO! Quality Garage Door Companies Do Not Answer The Phone "Hello" or Send You to An Answering Service During Business Hours.
     Reputable Garage Door Companies Do Not Show Up On Google With An Address That Is In A Field.
   The Good News Is. Because There Is So Much Out There The Good Garage Door Companies Are Easy To Spot.
They Have Locations Outside Of The Home That You Can Visit.

They Have Marked Vehicles and Uniformed Employees.

They Answer The Phone Using The Name Of The Company.

They Have Reviews From Multiple Sources Not Just Google.

Really Good Ones Are Backed By the Industry Leaders

Really Good Ones Have Customer Friendly Showrooms With Knowledgeable Staff.

Really, Really Good Ones Post Pricing So That You Don't Have To Pay A Trip Charge to Find Out What Something Will Cost When You Know What You Want.
We know You Have A Lot Of Choices. We Aren't Perfect. No One Is But We Do Offer All Of The Above Qualities You Should Look For In A Garage Door Service Company. Credibility you Can Trust. Transparency You Should Expect.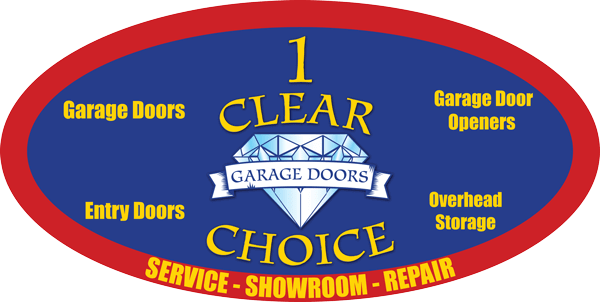 Garage Door Installation and Repair Companies You Can Trust In Paulding County. Google Reviews From One Clear Choice Google Places Kennesaw and Roswell.