ONE CLEAR CHOICE OFFERS A RISK-FREE SITE CHECK AND MEASUREMENT SERVICE THAT REQUIRES A 25.00 DEPOSIT.
THIS DEPOSIT IS APPLIED 100% TO THE INSTALLATION OF THE GARAGE DOOR.
ADDITIONALLY, ONE CLEAR CHOICE HAS A LOW PRICE GUARANTEE. IF WE CAN NOT BEAT A LEGITIMATE COMPETITOR AS EXPLAINED IN THE LOW PRICE GUARANTEE PUBLISHED ON OUR WEBSITES THE CUSTOMER WILL NOT ONLY
RECIEVE THE 25.00 BACK
ONE CLEAR CHOICE WILL PAY AN ADDITIONAL 50.00 FOR FAILING TO BEAT A LEGITIMATE OFFER. NO ONE DOES THIS.
LOW PRICE GUARANTEE GARAGE DOOR PRICING That pays YOU!!!!
---
NO ONE CAN MATCH US WHEN IT COMES TO OUTSIDE  SOURCES THAT HAVE CHOSEN TO PARTNER WITH US BY BACKING OUR COMPANY AS A LEADER IN THE INDUSTRY AND……
 WE WILL NOT BE BEAT ON PRICE…
THIS IS THE ONLY LOW PRICE GUARANTEE GARAGE DOOR  PRICING IN WRITING WITH ACCOUNTABILITY IN GEORGIA!
 

OUR LOW PRICE GUARANTEE

WILL BEAT ANY COMPETITIVE

GARAGE DOOR INSTALLED

pricing BY 100.00 OR WE WILL PAY YOU 50.00.

 

OUR LOW PRICE GUARANTEE

WILL BEAT ANY COMPETITIVE

GARAGE DOOR OPENER

pricing BY 25.00 OR WE WILL PAY YOU 50.00.
(

COMPETITIVE COMPANY

= ANY COMPANY THAT HAS A LOCATION OUTSIDE OF THEIR HOME OR LIVING SPACE. HIRES EMPLOYEES NOT SUBCONTRACTED LABOR.

POST PRICING PUBLICLY LIKE WE DO

. REGISTERED WITH THE STATE AND A MINIMUM OF THREE OUTSIDE SOURCES AS REFERENCES AND A MINIMUM OF 25 POSITIVE REVIEWS)
OUR LOW PRICE GUARANTEE WILL BEAT ANY LEGITIMATE GARAGE DOOR INSTALLEDpricing

BY 50.00 OR WE WILL PAY YOU

25.00

OUR LOW PRICE GUARANTEE WILL MEET OR BEAT ANY LEGITIMATE

GARAGE DOOR OPENER INSTALLED PRICING ON WRITTEN ESTIMATE OR WE WILL PAY YOU 25.00
(

LEGITIMATE COMPANY

=

ANY COMPANY THAT IS REGISTERED WITH THE STATE, A+ BBB, MAY USE SUBCONTRACTED LABOR, MAY WORK FROM THEIR HOME OR LIVING SPACE MUST HAVE AT LEAST 25  POSITIVE REVIEWS FROM THIRD PARTY)
UNMARKED* UNPROFESSIONAL* UNREGISTERED. NOT REGISTERED WITH THE STATE WORKING OUT OF THEIR UNMARKED TRUCK. NOT ACCREDITED WITH THE BBB. WE RECOMMEND HIGHLY THAT YOU HIRE A PRO BUT LET US SEE THEIR GARAGE DOOR PRICING …. WE CAN PROBABLY BEAT IT TOO. SORRY NO MONEY IF WE DON'T WE JUST DON'T TRUST THOSE GUYS.
PAYOUTS REQUIRE PROOF OF WORK BEING COMPLETED. BEFORE AND AFTER PICTURES OF WORK AS WELL AS A PAID RECEIPT THAT SHOWS THE PRICE THAT WE WOULD NOT MATCH AS THE TOTAL DUE/TOTAL PAID.
---
GARAGE DOOR PRICING IS IMPORTANT BUT WHAT REALLY MAKES US THE
ONE CLEAR CHOICE FOR GARAGE DOOR INSTALLATION?
WHAT MAKES US DIFFERENT?
---
ONE CLEAR CHOICE GARAGE DOORS IS THE MASTER AUTHORIZED DEALER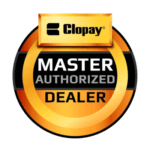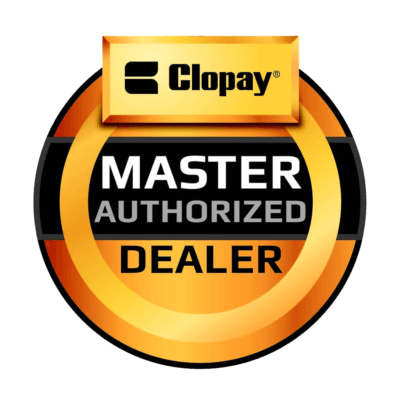 ONE CLEAR CHOICE GARAGE DOORS IS THE MASTER AUTHORIZED DEALER FOR THE NATIONS LARGEST GARAGE DOOR MANUFACTURING COMPANY AND THE ONLY GARAGE DOOR MANUFACTURING COMPANY THAT HAS THE GOOD HOUSE KEEPING SEAL OF APPROVAL. CLOPAY GARAGE DOORS. WE OFFER THE GOLD BAR GARAGE DOOR WARRANTY THAT IS EXCLUSIVE TO MASTER AUTHORIZED DEALERS.
     UNLIKE OTHER CLOPAY MASTER AUTHORIZED DEALERS WE OFFER A PREMIUM GARAGE DOOR MEMBERSHIP UPGRADES THAT INCLUDE:
LIFETIME WARRANTY ON SPRINGS ROLLERS DRUMS AND CABLES AGAINST BREAKING.
TEN YEAR WARRANTY ON LABOR FOR REPLACEMENT OF ANY BROKEN PART UNDER WARRANTY.
A PLAN THAT INCLUDES FOUR FOLLOW-UP GARAGE DOOR SERVICE VISITS.
---
ADDITIONALLY WE ARE A PROVANTAGE DEALER FOR LIFTMASTER GARAGE DOOR OPENERS. WE offer THE ONLY NO QUESTIONS ASKED ProVantage WARRANTY ON THE OPENERS WE INSTALL and THE BEST POSTED PRICES.
NO ONE ELSE CAN CLAIM THIS TYPE OF RELATIONSHIP WITH THE LEADING MANUFACTURERS IN THE GARAGE DOOR INDUSTRY!
---
WE HAVE A 2400 SQFT GARAGE DOOR SHOW ROOM FOR YOU TO VISIT. 
WE DO NOT HIRE UNINSURED SUBCONTRACTED LABOR.
WE ARE THE ONLY COMPANY THAT POST ANY TYPE OF PRICING SO YOU DON'T HAVE TO GUESS IF YOU ARE GETTING A DEAL OR NOT.
WE GIVE FREE IN HOUSE QUOTES. 
WE DO BACK GROUND CHECKS AND DRUG SCREENING THROUGH GOOGLE, HOME DEPOT, AND FEDERATED.
WHO IS IN YOUR GARAGE?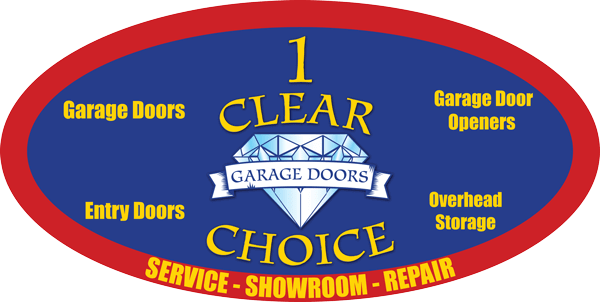 AFFORDABLE GARAGE DOOR PRICING KENNESAW, GA. SHOWROOM
AFFORDABLE GARAGE DOOR PRICING ROSWELL, GA. SHOWROOM