WHAT IS THE MOST IMPORTANT THING TO CONSIDER WHEN CHOOSING A GARAGE DOOR?
When you are selecting a new or a replacement garage door there are a few things to consider:
 The Most Important Thing Is Who Is In Your Garage. No Matter How Good A Door Is If It Is Not Installed Correctly and Backed By A Reputable Professional Garage Door Company That You Can Can Trust Then You Are Putting Yourself At Risk For Frustrations. One Clear Choice Has SIX Customer Friendly Garage Door Showroom Locations That You Can Visit.
Garage Door Installation. Garage Door Repair. Garage Door Service. Garage Door Show Rooms
1017 Mansell Road, Roswell, Georgia 30076
1885 Cobb Parkway, Kennesaw, Georgia 30152
Who Makes It? Although We Can Get Any Door You Like We Are Proud To Use And be Vetted As The Clopay Master Authorized Dealer. We Recommend Clopay, The Largest And Most Reliable Garage Door Manufacturer in The World.  American Made In Ohio.

Garage door material, and Garage Door Construction – how its made. Uninsulated Utility Doors, and Garage Doors With A Foam Backing Are Considered "Utility" Doors and are Not The Same As Three Layer Construction.

Insulation – R-Value and Type Of Insulation Will Improve The Durability and Longevity Of Your Garage Doors.

Style- What Do You Like? Clopay Has More Styles than Any One Else But If They Do Not Have the Door That You Want. Let Us Know We Can Get Any Door You Like.
WHAT ARE GARAGE DOORS MADE OF?
Most garage doors are made of steel. Other door materials include wood, aluminum, and even glass. FAUX wood doors have become very popular because of the authentic classic would look, cost and low maintenance compared to wood.
---
What is R value?
     You can choose an un-insulated or an insulated door. There are several levels of insulation. These are indicated by R-value. In general, the higher the R-value the more insulated to door is. However, be careful not all R Values are Measured the Same. Some Door Manufacturers Build In High Spots on the Section and Measure R Value There instead of through the entire section. This Is Not A True Representation of R- Value.
Below you'll find several different garage door styles from classic to modern. You can choose additional options for any store, including color, panels (short or long panel), window and glass options. If you have any questions give us a call 678-490-8899
Pricing :

Congratulations You Have Found The Only Site To List The Most Common Garage Door Prices. Click on links below for garage door pricing. If you Can Not Find Your Size Please Call for A Free Estimate. If you Don't Know Your Size Call us and Schedule A No Risk Measurement.
Entry doors not included with Door Pricing Where Pictured Together Below. Call For entry door Prices
Classic Steel  & Classic Wood Doors
INSTALLED GARAGE DOOR PRICING
Durable, low cost, a single layer or insulated 3-layer steel construction and prestigious real wood construction garage doors. Available in beautiful short or long panel and flush designs. Several window design options.
---
---
---
Semi-Custom Steel Doors:
GALLERY COLLECTION AND MODERN STEEL
INSTALLED PRICING
Beautiful, virtually maintenance free, strong, dent resistant and energy efficient garage doors. Available in short and long panels with several window options. Clopay's' Patented ULTRA-GRAIN finish creates a real wood grain look and a stunning transformation that will stop your neighbors in their tracks. Carriage style hardware is available for these doors.
---
Carriage Style Doors: Steel, Faux Wood & Composite
Carriage style garage doors come in steel, faux wood, and composite overlay construction. Dramatically change the face of your home. Popular designs. Fashionable, durable, high insulation values.
---
Avante Collection Doors:
Full View Glass Garage doors
Think outside the Box with the residential grade all Glass Avante Door. We have installed these doors on garages, in living rooms, and in office buildings.
---
Wood Premium Elite Doors:
Hand Crafted By Master Carpenters
We can help you with your project from design to completion today.
(678) 490-8899
If you have any questions give us a call 678.490.8899.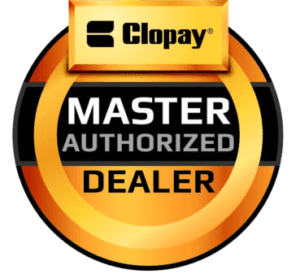 One Clear Choice is the Master Authorized Dealer for Clopay Garage Doors.
Clopay is the only manufacturer that offers the Gold Bar warranty package and is backed by the "Good Housekeeping Seal of Approval".
We also offer All Local Brands Including quality products from Door Link, CHI, and Amaar.
by Phone (678) 490 – 8899
One Clear Choice Garage doors 1017 Mansell Rd, Roswell Ga, 30076
One Clear Choice Garage Doors 1881 Cobb Parkway, Kennesaw, Ga. 30152
google ads customers please call 678-590-5680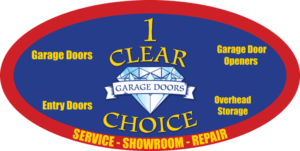 Contact us TODAY! One Clear Choice Garage door and garage door opener supplier, and installer
YOUR ONE CLEAR CHOICE FOR GARAGE DOORS!
(470) 648-1053
VISIT OUR ALPHARETTA GARAGE DOOR AND ENTRY DOOR SHOWROOM TODAY!
(678)-590-5680