FULL VIEW GLASS AND ALUMINUM MODERN GARAGE DOOR PRICING FOR GEORGIA AND COLORADO
250.00 OFF ALL GARAGE DOOR INSTALLED PRICES
Aluminum And Glass Full View Garage Doors Installed Pricing Clopay Residential Avante Collection
Full View Garage Doors Installed Pricing 
Garage Door Installed Pricing Below Is Based Off the Most Common Selections. Pricing Below Is Available in The Following Frame Colors:
Standard White

Anodized Clear Aluminum

Chocolate Painted

Black Anodized

Bronze Painted
Installed Garage Door Prices Are Base On An Estimated Fair Market Value Derived From Previous Years  Installed Sales. The Prices Below Do Not Include Discounts.  We will Not Be Beat On Price. We Have A Low Price Guarantee That Pays You.
Clopay Master Authorized Dealer Installed Pricing.
CALL FOR PRICING
PLEASE CALL FOR ACCURATE PRICING!
We Have Always Taken Pride in Being The Only Company To Publish Pricing. Due To Extreme Volatility In The Market Prices are Changing Too Rapidly To Keep Up. Prices found Here Are NOT Quotes. However, We Still Guarantee The Best Prices In The Industry Or We Pay You. Please Call For Quotes. 7/23/2021
SINCERELY, 
CHRIS CHAPMAN
OWNER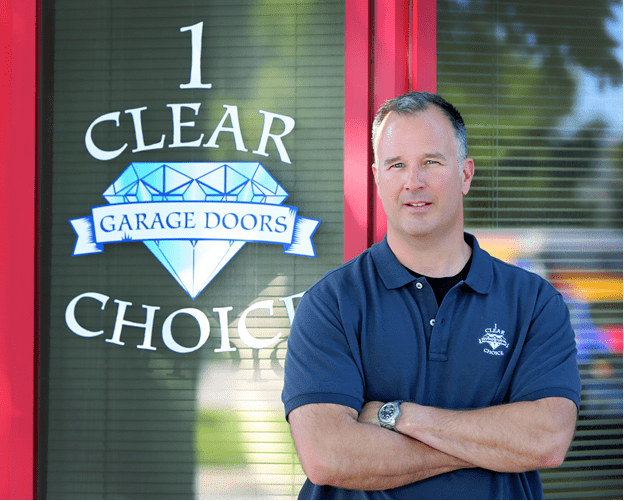 Estimated Pricing
What You Need To Know About Full View Garage Door Construction and Design Before You Buy
Overview- Full View Glass Garage Doors
Overview- Full View Glass Garage Doors
Clopay® aluminum and glass garage doors include options that maximize your customization experience. Choose the right color, the right glass and the right amount of aluminum. You'll also enjoy a five-year warranty on your finish and a three-year warranty on your hardware.
Durable, low-maintenance 2-1/8″ commercial grade aluminum frame with many glazing options.

Frame and solid aluminum panels available in choice of anodized and powder-coated finishes.

Tempered full-view glass, acrylic or solid aluminum panel options. Insulated glass garage door panels are available for increased energy efficiency.

Choose from our selection of aluminum garage door panel colors: White, Bronze, Brown, Clear Anodized, Bronze Anodized, Black Anodized.

ColorBlast custom colors available.

Color-matched aluminum grip handle.

WINDCODE® product available. (Click for details)
Design Options- Full View Glass Garage Doors
Construction- Full View Glass Garage Doors
Reviews and Brochure- Full View Glass Garage Doors
WE ALSO HAVE INSTALLED GARAGE DOOR OPENER PRICING. ADD A GARAGE DOOR OPENER
Avante® Collection
Modern glass and aluminum garage doors. Installed By A Clopay Master Authorized Dealer. Clopay Trust Us. You Can Trust that Your Garage Door Will Be Installed With The Highest Level Of Professionalism and Care. Visit One Of Our Two Showrooms In Georgia.

Customize Your Full View Glass Garage Door Color To Any Color You Want Using Color Blast Options.
Transform your home's appearance with the modern look of an aluminum and glass garage door. The Clopay® AVANTE® collection gives you the beauty of natural light during the day and a beautiful warm glow at night. Different glass garage door panel options allow you to choose the right degree of natural light for your home
ONE CLEAR CHOICE GARAGE DOORS IS A MASTER AUTHORIZED DEALER. THE INSTALLERS CLOPAY TRUST.
VISIT ONE OF OUR TWO CUSTOMER FRIENDLY SHOWROOMS TO SEE FULL SIZE GARAGE DOOR DISPLAYS. CLICK BELOW TO FIND OUT MORE INFORMATION ON THE GARAGE DOOR DESIGNS BELOW:
ONE CLEAR CHOICE GARAGE DOORS: ATLANTA,GEORGIA
SIX SHOWROOMS. CREDIBILITY YOU CAN TRUST FROM A GARAGE DOOR COMPANY IN YOUR NEIGHBORHOOD.